Gémina takes part in Murcia Food'19, the biggest event of food technology transfer
Murcia food Brokerage Event 2019 (Congress of Technology Transfer in the Food Sector) took place on the 14th and 15th of May in Murcia at the annex building of Victor Villegas congress centre and, at the same time, was carried out the 9th International symposium on Food Technology. Gémina Procesos Alimentarios was present at both events. #FoodBrokerage2019
Murcia Food'19 is the biggest event about transfer of food technology celebrated in Europe. More than 450 companies of 16 countries established important encounters for searching partners aimed at H2020 projects, among others reasons. The event dealt with food innovation with leading companies in research and science of food and technology.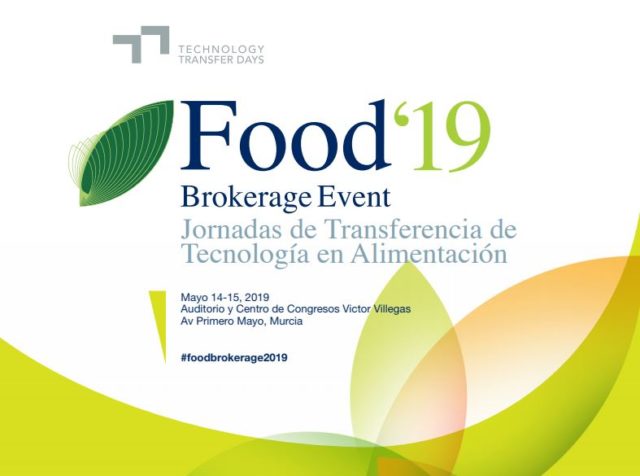 This event is organised every two years, in order for companies to have time to develop their I+D projects. Guests were national and international technologists who gave their experience and knowledge and presented the last creations on food technology research.
The Region of Murcia stands out for its relevant role producing and exporting products to all Europe; it is not for nothing that Murcia is known as "the vegetable garden of Europe". Murcia has a relevant and internationally recognised function due to its food technology development and the water resources use, something very important nowadays.
Food and agricultural companies, scientist, researchers of food technology attended this event. Public administrations were also interested in learning about the boost given by the Region of Murcia to this sector, considering that this sector produces an important percentage of Murcia's wealth. The objective was to position the Region of Murcia in the food-processing sector and stand out the leading companies in technology applied to productive processes and food control.
The event was organised by The Regional Development of the Region of Murcia (INFO) inside the EEN SEIMED framework of Enterprise Europe Network. Besides, Murcia food'19 counted on AINIA (Agrofood Technology Institute) and the Technological Centre for Food and Canning Industry (CTC)'s collaboration.
Today's consumers support more and more that food safety regulations are very strict, and Murcia is outstanding about this area. The work of some Murcian companies stands out for their new researches about active containers, the circular economy of food or the reuse of food.
Interesting and necessary topics for the sector such as Technology 4.0, artificial intelligence and its integration in the industry, biotechnology, etc. were some of the main areas discussed in this event.
Pedro Simón Garcia, Gémina Procesos Alimentarios' manager, represented Gémina in this important conference as leading company in Murcia and internationally, which offers a global engineering in the food sector. José Vilellá Esplá, Gémina's Quality Department Director and Francisco Javier Hurtado, Gémina's Responsible for the Latin American Market were also present. Experts in automation and control processes, monitoring of processes, sensors, communication, robotics, preservation technology, such as intelligent active packaging and new containers, among other equipment and services.
#FoodBrokerage2019